Less is more is an axiom used quite a bit these days, and it's something that has been front of mind for me as we prepare the material for our upcoming lunch and learns. I happen to prefer lunch and learns over a large audience event, based primarily on less is more. I like these events because there tends to be more engagement in a smaller group, and usually that means more fun for me and everyone.
Our upcoming events are especially exciting because of who will be presenting with me: our new security expert and security practice manager, Angela Hill. It's always nice to share the stage, and in the case of Angela this is something not to be missed. She has a very impressive background, and I think you will agree that she brings some real and powerful information to the topic. Of course, to find out for yourself you will have to attend.
The topic: "Is The Cloud Secure Enough For My Business" Angela and I will take turns discussing Cloud from both an Architecture, as well as a Security standpoint. This is arguably the most important topic in the industry today, and it's a question that almost everyone is asking. I am excited about this new format and I hope you will be too! Please see below and register, lunch is on me!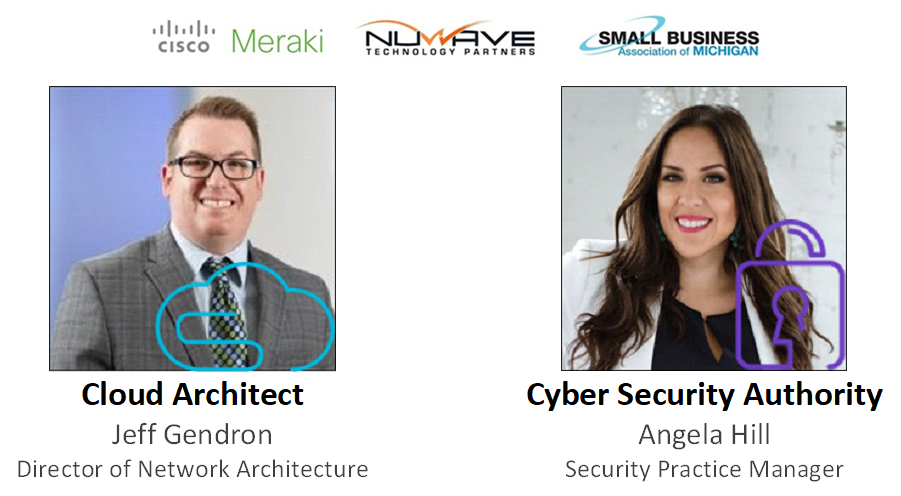 Please Sign Up to Join us for our Lunch & Learns
Thursday, July 11th Kalamazoo: Register Now!

Tuesday, July 16th Grand Rapids: Register Now!

Thursday, July 18th Lansing: Register Now!